Wetlands international together with other stakeholders held a one-day workshop in Kajiado, Kenya on 16 May 2019 to kick off activities under the project " Application of geo-data in water resources management in Kajiado County ".  Supported by the United States Agency for International Development (USAID), SERVIR * and the Regional Centre of Mapping Resource for Development (RCMRD) , the nine-month proof of concept project efforts will address water resource data gaps including making it accessible and usable in different formats.
The workshop brought together 26 representatives: from the County Government of Kajiado, Civil Society Organisations (CSOs) such as Centre for Strategic Planning and Administrative Development (CESPAD), Neighbours Initiative Alliance (NIA), and other stakeholders such as Water Resource User Associations (WRUAs) from across the county. Discussions centered on capacities and priorities in relation to project activities. Participants also discussed potential solutions to various water resource management (WRM) challenges to be achieved through the use of data as evidence with the aim of influencing decision-making.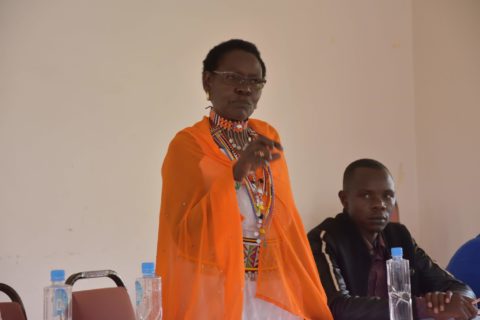 The project was conceptualised together with the Water Resources Authority and Kajiado County Government and presents an opportunity for enhanced knowledge sharing between partners in terms of the mapped data and presentation tool. It is envisioned that this information will provide the key stakeholders with information to monitor water resource use and development within the County and for informed decision-making.
The delegation later held a consultative engagement meeting with the County Executive Committee Member on Water, Irrigation, Environment and Natural Resources in Kajiado County – Hon. Sabore Semera to introduce the work of the organisation, provide progress updates and lobby for support in joint programme implementation.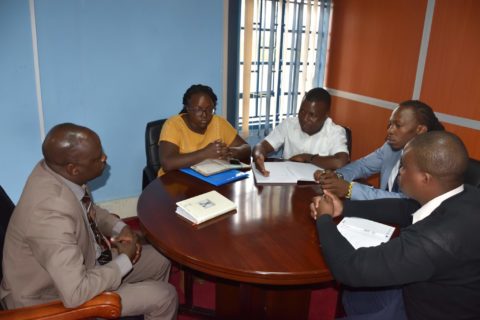 ---
One of the areas where Hon. Semera pledged support was to mobilise county technical officers to assist Wetlands International in conducting environmental hazard and risk assessments and their impact on Kajiado water resources.
Mobilisation of the technical officers is critical for social and institutional sustainability of the data for evidence approach. It empowers county officials to identify and address WRM, water security and WASH issues within the county and the larger landscape – the Athi Basin.
SERVIR is a joint initiative of the National Aeronautics and Space Administration (NASA) and USAID that works in partnership with leading regional organisations worldwide to help developing countries use the information provided by earth-observing satellites and geospatial technologies for managing climate risks and land use.