Wetlands International Kenya is partnering with the Critical Ecosystem Partnership Fund (CEPF) on a new project meant to address challenges facing the Upper Tana Catchment area. The Upper Tana Catchment covers a significant proportion of Central and Eastern regions of Kenya including two of Kenya's major water towers – the Aberdare Range and Mount Kenya – and forms the headwaters for many of Kenya's largest rivers such as the River Tana. While the catchment is an economically vital region for agricultural production, livestock and wildlife affecting both upstream and further downstream across a large expanse of arid and semi-arid lands, the Upper Tana is plagued by degradation due to a high demand for ecosystem services occasioned by human encroachment and the excision of government forests to expand agriculture, illegal logging, and livestock incursions into the forest, charcoal burning, and forest fires.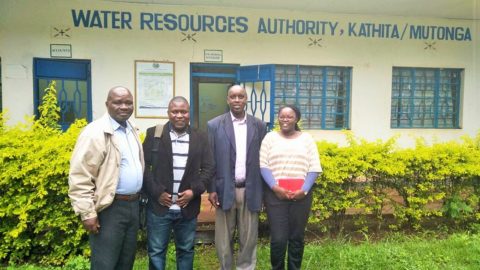 Creating shared value over water resources
Through the partnership with CEPF, Wetlands International Kenya will include a collaborative landscape approach that will be done through stakeholder engagement involving key decision makers at the county level (Kirinyaga, Meru and Nyeri), and empowerment of Water Resource User Associations who will lead efforts to address priority shared risks.  Ultimately, it is expected that together, the stakeholders will act as water stewards to ensure water resource use patterns in the Upper Tana Catchment area are regulated, controlled and monitored; sustainable water management enhanced, and natural water flow regimes protected.