In Kenya, as in most parts of the world, women and girls who are largely responsible for gathering water and fuel for their households are disproportionately affected by impacts of water scarcity, climate change, and natural disasters. Despite these adverse impacts, there are many examples of women being powerful catalysts of change.
In spite of their unique experiences and valuable perspectives, gender issues are often missing in water management policies and women are often left out from the decision-making processes. Wetlands International recognizes the contribution of women in the water sector and seeks to involve women in the decision-making on the protection, use, and management of water resources.
With an objective of affording equal opportunities in training and other forms of capacity building to improve or acquire new skills for women in the water sector, Wetlands International has in the recent past convened meetings and workshops, bringing together over forty women representatives from Water Resource User Associations and Co-operative societies in Kajiado County, Kenya.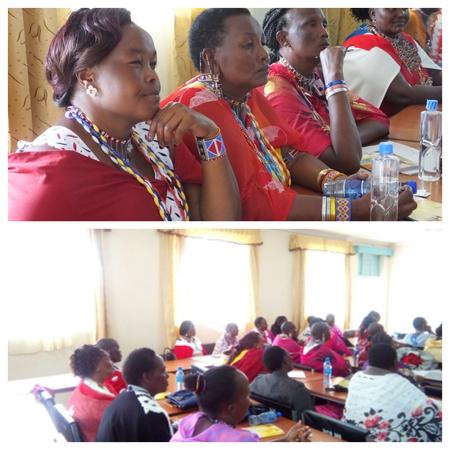 Speaking at one of the forums Assistant County Commissioner, Isinya said "Kajiado County cannot be water secure without adopting inclusive and participatory approaches"
The workshop also identified several action areas to drive gender equality in water resources management and Water Sanitation and Hygiene. Some of these include institutional leadership and commitment; meaningful and inclusive participation in decision-making and partnerships; and equal access to and control of resources.
This is been implemented with the support of the Watershed Programme. Watershed – Empowering citizens is a strategic partnership designed ton strengthen policy and advocacy capacity of civil society globally.  We focus on the linkages between water sanitation and hygiene – WASH and Water Resources Management – WRM. Read more here