The Government of Tanzania has cemented its commitment to conserve and restore mangroves by approving a revised Management Plan, Harvesting Plan and Harvesting Guidelines for Rufiji Delta Mangrove Forest. These documents will assist in the effective management of this vital ecosystem for the benefit of both communities and nature.
The previous management plan was developed in 1991 but did not adequately address issues on equitable management of the mangroves and emerging challenges such as overharvesting, invasive species, climate change, amongst others. These plans are the culmination of two year's collaborative work between the Government of Tanzania through the Tanzania Forest Services Agency (TFS) and the Office of the Vice President, the local community and a network of civil society organisations including Wetlands International.
"On this World Mangroves Day, we applaud the Government of Tanzania for this approval. This is recognition of the critical role of a participatory and collaborative approach between the government, the local community and other stakeholders in the conservation and restoration of Rufiji mangroves," stated Julie Mulonga, Director of Wetlands International Eastern Africa.
With an area spanning 53,355 hectares and home to about 45,000 community members whose lives are closely intertwined with the mangroves, Rufiji Delta is the largest of its kind on the east coast of Africa. The local communities depend on the delta for food, building materials, wood fuel and as a source of livelihood. Mangroves also protect the coastline against storms and soil erosion and are more effective carbon stores than terrestrial forests. The Delta is also rich in marine, birdlife and plant species.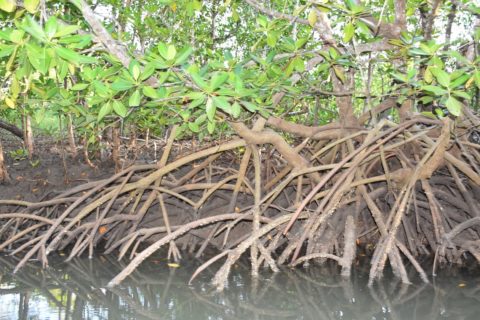 Over the past years, Rufiji's mangroves have faced a myriad of challenges such as overharvesting of trees for wood fuel and building materials, salt production, human settlement, and encroachment for rice farming and cattle grazing. An invasive plant species that hinders mangrove growth remains a challenge. According to studies, about 7,000 hectares of mangroves were lost between 1991 to 2015.
To address this loss, there is need to embrace a multi-pronged approach for various stakeholders, key among them the ecological mangrove restoration approach.
"For mangroves to thrive and serve both humanity and biodiversity, we must use the knowledge available – both indigenous and scientific – and resources to restore areas that are degraded and conserve that which still exists," added Mulonga.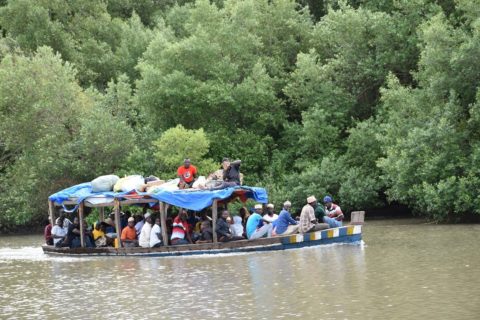 Rufiji is one of the two sites for Mangrove Capital Africa programme that is led by Wetlands International and financed by DOB Ecology.