Wetlands International in partnership with the Swedish International Development Cooperation Agency (Sida) is bringing together stakeholders from Ethiopia, Kenya and Tanzania on an ambitious initiative to address the loss of wetlands and their biodiversity. The stakeholders are drawn from local communities, government – national and county – representatives and civil society groups.
Dubbed Source to Sea, the initiative aims to improve the conservation status of high-value wetlands in the Rift Valley and along the East Africa mangrove coast for the benefit of community livelihoods, biodiversity and climate-resilient economies. This will be done through knowledge exchange (making linkages between indigenous and scientific knowledge) and dissemination of data on wetland status and distribution, biodiversity and socio-economic values; training and capacity building of stakeholders; supporting local and regional projects and development of integrated management plans at country and ecoregional levels.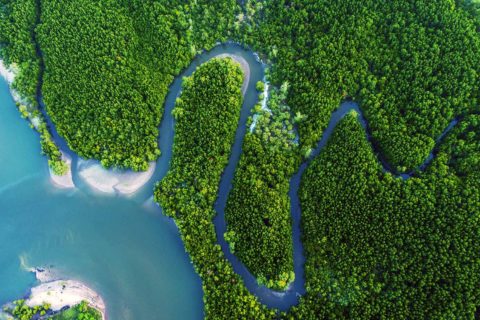 The three-year initiative will focus on two ecoregions in four wetland landscapes. The Rift Valley lakes ecoregion covers Ziway-Shalla basin in Ethiopia that is home to two million people and the Omo-Turkana basin where 500,000 people live. The East African mangrove ecoregion has Rufiji Delta in Tanzania that has 70% of the country's mangrove forests while Lamu land and seascape in Kenya is home to 145,000 people and harbours 60% of the country's saltwater forests.
Speaking during one of the inception workshops in Lodwar, northern Kenya, Julie Mulonga, Director at Wetlands International Eastern Africa underscored the need to protect and restore wetlands at a local and regional level.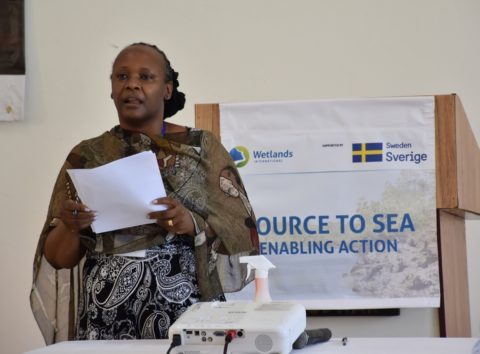 "Many parts of Africa are currently facing catastrophic climate-related impacts. In Kenya, we are suffering from drought. And so are parts of Ethiopia. South Sudan has been hit by floods as have Niger and South Africa. Unfortunately, wetlands continue to be depleted and yet they are our last best natural defence against climate change impacts among other benefits.
"By bringing together the key stakeholders from the beginning – as we are doing today – and to conceptualise, develop and implement the interventions, we will work toward ensuring that all parties jointly safeguard and restore the four wetland landscapes," added Mulonga.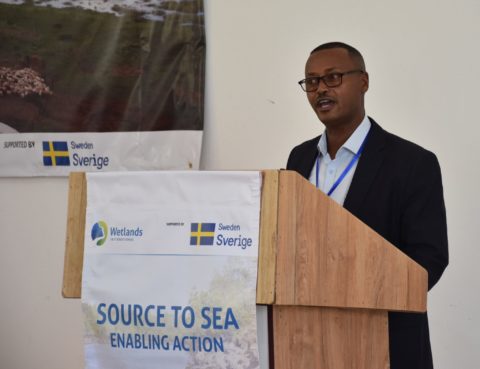 According to Ayele Kebede, Sida's Programme Manager for Regional Development Cooperation Africa, Environment and Climate, wetlands enhance water quality, control erosion, maintain stream flows, store carbon and are home to at least a third of all threatened and endangered species. "Wetlands are declining, both in area and quality, reducing the services they provide to society. And despite the essential role wetlands play in global climate change regulation, they still remain undervalued by policy and decision-makers in national plans.
"The Source to Sea initiative is regional in scope but will utilise initiatives at the country level to influence policy and public thinking to leverage impact at national and regional scales," stated Kebede.
For further reading on this initiative, click here.
Lead image by Dereje: Abijatta, Shalla and Langano lakes in central Rift Valley in Ethiopia