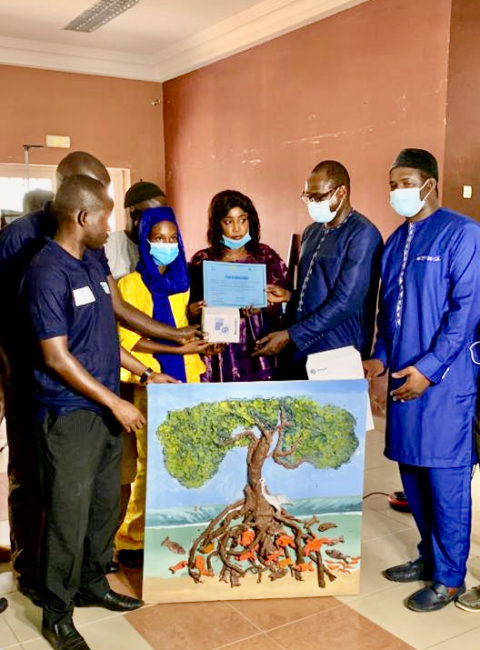 As a prelude to the festivities of the World Mangrove Day, the Saloum mangrove environment clubs celebrated their 2nd edition of the Day of Excellence, marked by the awarding of prizes to the best artistic productions of the contest organized by the Fatick education inspectorate in partnership with Wetlands International Africa -WIACO.
This contest which is in its third edition is one of the flagship activities of the environmental education program implemented by the two institutions since 2018. This year the program has reached 40 schools in the Fatick region with more than 1,600 students and 80 teachers.
Over the years, the Mangrove Clubs have become key actors in raising awareness and community mobilization for the conservation of mangrove ecosystems in the Saloum Delta.
After the teaching-learning, the students have the opportunity to express their creative genius and their commitment through artistic creations such as drawings, poems, plays, art paintings, and/or songs.
Four (4) winning Mangrove Environment Clubs (CEM) were awarded for the 2021 edition:
– 1st prize Keur El Hadj Elementary School (Gossas), Video
– 2nd prize Professional training center of Fatick (Fatick)
– 3rd prize Dianko Mané elementary school of Dassilamé sérère (Foundiougne)
– 4th prize Lycée de Palmarin (Diofior)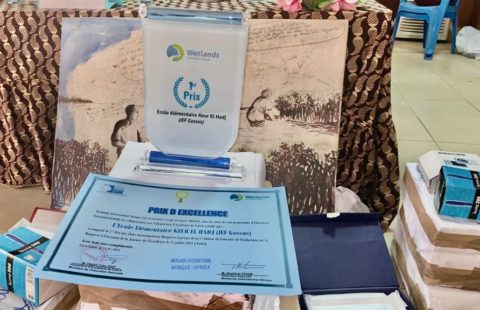 Each club received a trophy and a prize consisting of personalized notebooks, pens and a financial envelope. The first one taken received in addition a camera.
This activity is financially and technically supported by Wetlands International Africa-WIACO through the Mangrove Capital Africa (MCA) program and the PARFA project, funded respectively by the DoB Ecology Foundation and IFAD.